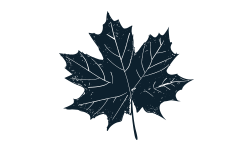 Welcome to the Handfield Maplery

Opened until April 30th, 2017
For menu, hours of operations and prices Cliquez ici/Click here
Though our sugar shack is very traditional, we do accommodate guests with dieraty restrictions, vegetarians and certain allergies.
For alternative menu
Cliquez ici/Click here
You are invited to indulge in delightful maple products and to savour a traditional sugar shack meal offered at the rustic and charming Handfield Maplery, located in the heart of Saint-Marc-sur-Richelieu country side. The Maplery comprises three halls, each boasting a wood burning fireplace, welcoming families and groups up to 350 people.
This jewel of the Richelieu Valley in the Montérégie region is built on a 42-acre centennial sugar bush in which more than 2,000 maple trees are tapped. In the center of the shack, visitors can also observe the evaporator where sap is transformed into syrup using the same know-how of yesteryears.
You can even bring a taste of the Maplery home as an array of maple products and signature dishes from the Auberge Handfield are readily available for sale on site.
From September to February, the Maplery can be reserved privately for holiday parties, weddings, corporate events, fundraising dinners, family reunions and more.
Available services
Traditional music, live music (Saturday and Sunday), pedestrian trails, tractor drawn sleigh rides (Saturday and Sunday from 8:30 am to 8 pm), bar service ($, on premises)