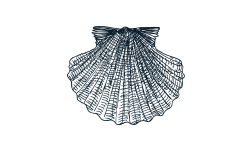 Looking forward to welcoming you soon.
June 16th to October 10th 2017
Please visit our booth at the 2017 boat show, it will be our pleasure to propose our services to you.

The Handfield Inn's Marina, located on the banks of the Richelieu river offers a range of services that will make your stopover most pleasant.
Transients and residents can enjoy many amenities on the premises: Accommodation, Dining Room, Spa Les Thermes, Marina Bar-terrace
Average depth: 4,8m (16 feets), boats up to 18,3m (60 feets). Please call us for our rates and slip reservartion!
docking privileges restaurant ($) body care in Spa bar terrace ($) telephone ($) ice ($) laundry ($) free parking for visitors free wireless internet electricity 20/30 amperes drinking water showers and toilets exterior whirlpool (in season) exterior heated pool (in season) accommodation ($)
Services:
electronic security gate
Cleaning and maintenance services
therapeutic care and esthetic services on your boat
catering service on board