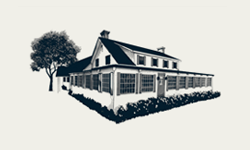 CROSS-COUNTRY SKIING PACKAGE
From December 2017 to March 2018 (variable depending on snow conditions)
Available Thursday, Friday and Saturday (for any other day, please call us)

Enjoy a day of cross-country with family and friends at the Mont Saint-Bruno national parc parc located at a 15 minute drive from the Auberge, before savouring a copious dinner at our restaurant. The Domaine Handfield offers excellent cuisine in a warm atmosphere. Our talented chef skilfully revisits traditional dishes with a focus on fresh and regional produces. Children accompanied by parents will be treated to a special meal created just for them.
CROSS-COUNTRY SKIING - PARC DU MONT SAINT-BRUNO
A 35 km network of mechanically groomed trails (with 27 km of classic cross-country skiing trails and 8 km of skate skiing trails) promises hours of fun. Two warming huts are available to give you a well-deserved break. The cross-country ski school, managed by the Montériski Ski Club, is open to everyone.
EVENING SKIING AND SHOWSHOEING
On Tuesdays, Wednesdays and Thursdays from January 3 to March 2, 2018 (variable depending on snow conditions), the park will be open to skiers and snowshoers until 9 pm. The warming hut, the waxing room and the snowshoe rental service will also be open. Night skiing is permitted in all trails. Please note that the trails are not lighted. .

OTHER WINTER ACTIVITIES IN THE PARK
(please contact us for rates including other activities)
SNOWSHOEING
Come enjoy the park on l'Hermine, a magnificent 3.7 km snowshoeing trail. Snowshoes for children and adults are available for rent. L'Hermine trail is accessible with a sled.

WINTER HIKING
From December to March, a 3.5 km trail, which includes a shorter 1.5 km loop, is available for rustic winter walks. You can also enjoy the beuatiful winter days on a 7+ km walking trail that circles Lac Seigneurial. This trail is on a service road, also used by cars. Note that the Grand-Duc trail is also accessible with a sled.
NEW: FAT BIKE
Rates
Superior room, Inn side
201,50$ in single occupancy
293,50$ for two people in double occupancy
Superior room, river view
221,50$ in single occupancy
313,00$ for two people in double occupancy
Deluxe room with whirlpool and fireplace
269,50$ in single occupancy
361,50$ for two people, in double occupancy
No extra room fees for teenagers & children 4-12 years old, when in triple or quadrupule occupancy with parents